Drop-in FAQ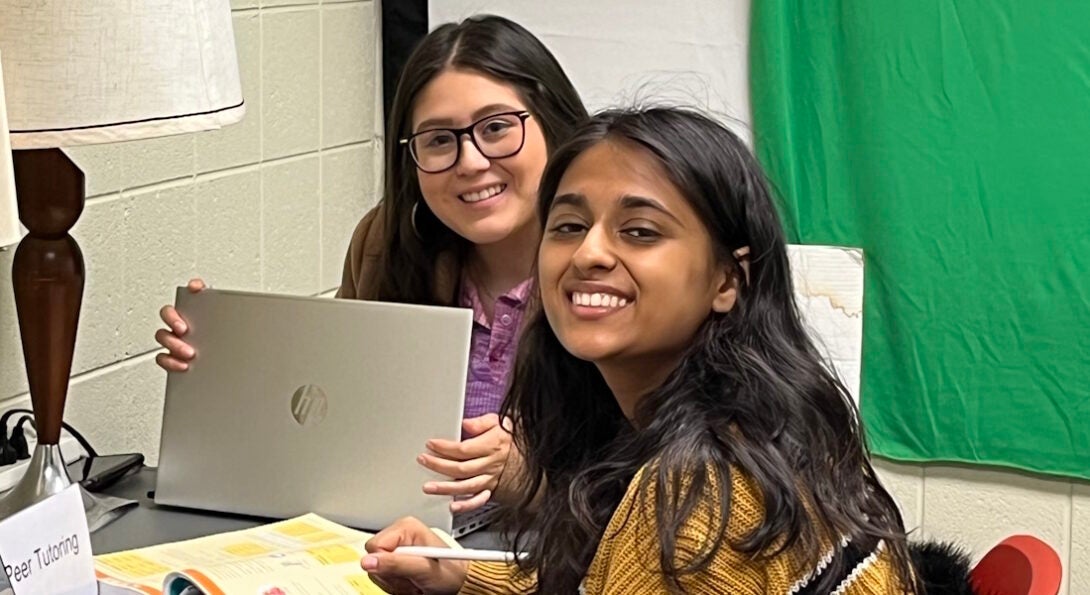 What can I work on in a drop-in session?
Tutors can work with you to review questions you have about homework, and to help you prepare/review for written and oral exams and presentations.
What can tutors NOT work on with me?
Tutors can't help with writing projects. Tutors can't correct your homework or anything you turn in for a grade. Contact your own instructor or visit the Writing Center for help with writing projects.
If I'm in a 100-level class, can I go to peer tutoring to practice my speaking skills?
Absolutely! You can practice for a presentation or oral exam, or chat to practice current vocabulary.
I am not a 100-level student. Can I use peer tutoring?
Peer tutoring is only for 101, 102, 103, 104 level students in Spanish, French, German, and Italian. Try visiting your instructor's office hours or other tutoring at UIC.
Is tutoring in-person?
Yes, tutoring is in-person! Please see the tutoring schedule to find a session for your language!
How long do peer tutoring session last?
Sessions are 30 minutes maximum.
Do I need to sign-up for a tutoring session?
No. All tutoring hours are drop-in. To drop in to tutoring, click on the desired tutoring time slot on the calendar.
How do I become a peer tutor myself?
If you have completed or tested out of 104 in Spanish, French, Italian, or German, you are eligible to apply! See the Become a Peer Tutor page for full requirements and to access the application.