Valeria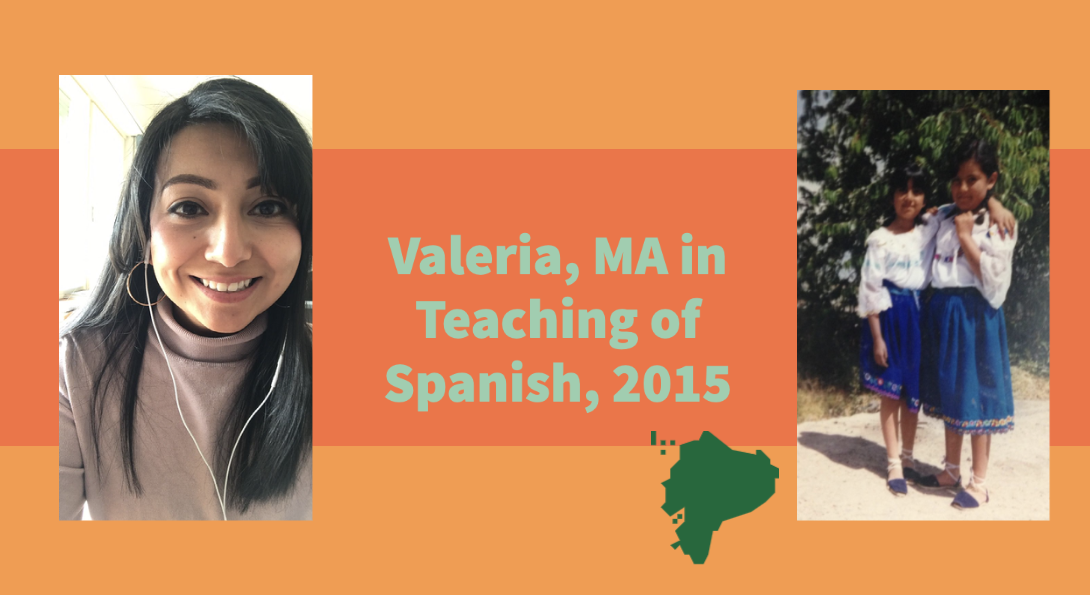 I moved to the US from Ecuador when I was ten years old. My mother tongue is Spanish from Ecuador. This is Spanish with Kichwa words intertwined. I learned English in school in an ESL program in a northwest suburb of Chicago. Like many newcomer students, for me school wasn't just about learning English to understand the material. Learning English meant that I could bridge the language gaps for my family as we made the US our new home.
I learned Italian in middle school and high school.
At UIC, I loved learning from Inma Taboada and Kim Potowski while working on my MA in the Teaching of Spanish. Learning English and living in Chicago definitely inspired me to become a teacher and continue my education. I recently defended my dissertation and have earned my Ed.D from the University of Illinois at Urbana-Champaign. My research was on adolescent newcomer students and translanguaging. 
I am currently living and working in Switzerland, and I am learning German.  I work for an EdTech company as an academic content writer. I am responsible for educational content development. I create, collaborate, and write EFL/ESL academic content for printed materials and e-learning.
Through my research I have learned about the important relationship between literacy and language. As a teacher I have made it my goal to remember and understand the importance of biliteracy and bilingualism and to teach my students that there is power in both.
Modified on January 07, 2022