Oksana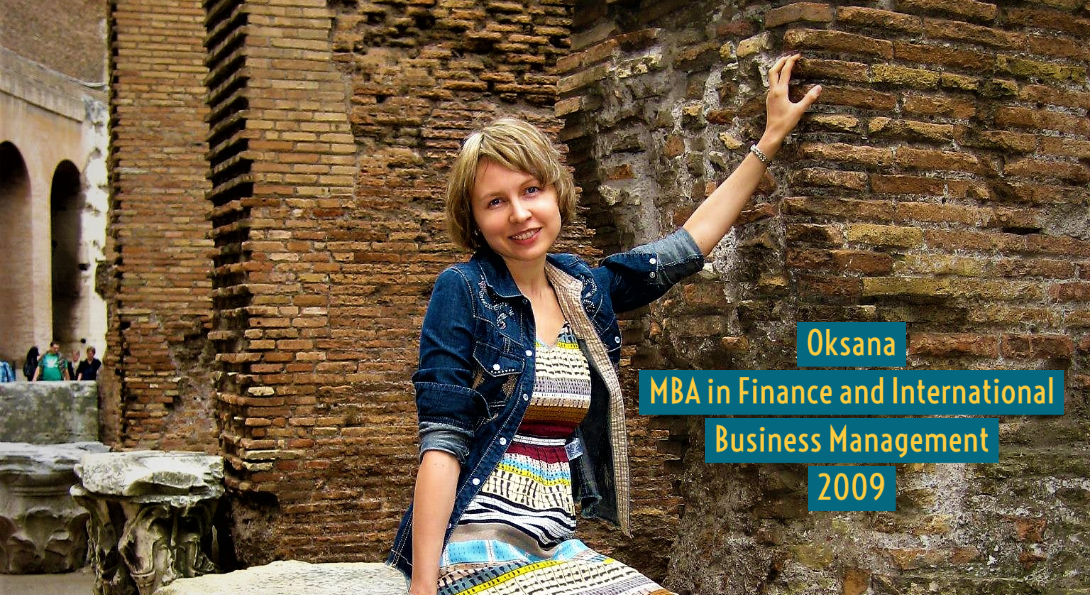 Oksana, UIC MBA in Finance and International Business Management, 2009
Ciao! Mi chiamo Oksana. I was born and bred in Belarus (Eastern Europe) to parents who were graduates of the best linguistic school in the country. My mother and father each spoke three different languages fluently, understood five languages, and could also read and understand Latin. I grew up speaking both Russian and Belarussian, and I have some knowledge of Polish. I studied English for many years at school and in college.
My lifelong passion, however, has always been Italian. I devoted eight years to mastering how to play violin and piano, and all the Italian used for music theory and music literature sounded divine to me. Deeply enchanted by the melodic beauty of the Italian language, I dreamed that one day the opportunity to learn Italian would be ripe for picking.
Fast forward X number of years, and I found myself in the United States of America. While working on my MBA at UIC, I found out that beginner level Italian courses were offered. I enjoyed that Italian 101 course to the fullest. Professor Maria Iusco deeply cared for her students. She brought Italian drama and genuine passion to each and every class, making learning Italian a truly unforgettable and incredibly delightful experience. We acted out dialogues in Italian, watched movies in Italian, sampled wonderful Italian food and coffee, which Professor Iusco prepared herself.
I believe what we learned in that Italian 101 class was far above and beyond its scope. Not only did we learn to speak Italian, but also became interested in and respectful of other cultures and languages. Professor Iusco inspired us to travel to widen our outlook and acquire new communication skills.
I stayed in touch with Professor Iusco, and several years later I went to Italy with my husband. Before our trip Professor Iusco kindly suggested a few places to visit and several great places to eat in Italy. Our Italian journey was amazing and I was Proud to use my conversational Italian while ordering food or asking for directions. My skills were good enough to speak to Italians anywhere from Rome to Naples. I was very happy to practice my Italian this way. I am looking forward to our next trip to Italy and I am sure that my conversational skills will be very useful 10 or even 20 years from now. I am very grateful for the wonderful Italian language learning experience at UIC. I believe I was very fortunate to have Maria Iusco as my first Professor of Italian, as her passion for Italian in contagious and I will carry it through my whole life. Grazie!
Modified on February 22, 2021