Miroslava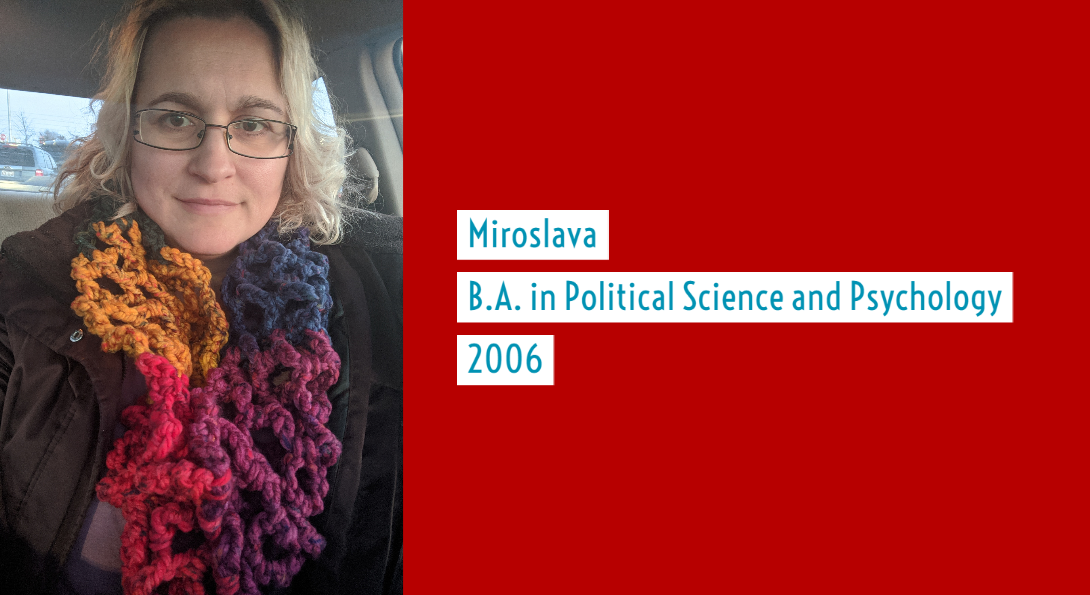 Miroslava, UIC B.A. in Political Science and Psychology, 2006
I was born in Bulgaria and started studying English as a second language when I was 6 years old. I went to an English language school and there studied English and French as a second language. I came to the USA when I was 19 years old and have lived here for over 20 years now.I married a French man and have three beautiful children. I speak English and French.
During my undergraduate studies at UIC I took Italian with the fabulous Maria Iusco. It was the best class I took while at UIC. I absolutely love Italian and feel that the study of languages has been so important to my life as a foreign speaker and expat. I love travel and different cultures and feel that languages are an integral part of getting to know different cultures.
I wish I had studied Italian longer and knew it better. I never really got to practice it so I have lost most of it except my love for it's musical flow!
My children are multi cultural and understand French and Bulgarian. One of my children studies Spanish in middle school. Languages are so important for our brain development and for our viewpoint on the world.
Modified on January 07, 2022