Isabelle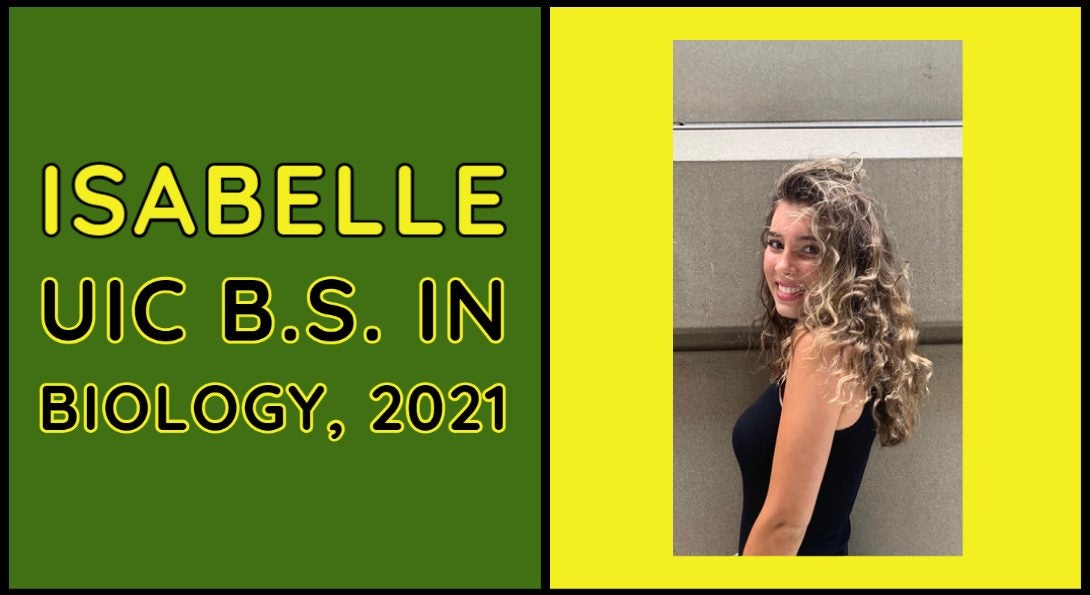 - Isabelle, UIC B.S. in Biology, 2024
I was born in Sao Paulo, Brazil. My mother's side is Brazilian, and my father is American. My mom did not speak the best English since she had lived in Brazil her whole life, so she spoke to me in Portuguese, which became my first language. I remember her sitting me down with a notebook (which I still have) and a pencil and I had to write down and pronounce the sounds of the vowels and different letter combinations. Since I grew up bilingual, my mind was always switching on and off the two languages subconsciously, and as a little kid this sometimes was hard for me when I was at school.
My mom teaching me her language was the best thing she could have done, because not only did it connect me to my culture, but to my family as well. I am able to communicate fluently with my family, which is a blessing as I know many people who cannot speak their family's language and this keeps them apart in a way. In high school, I took Spanish, and skipped a year since Spanish and Portuguese are so similar. It took me about three months to learn Spanish, and this also had a huge impact on my life.
Learning Spanish connected me to my favorite content creators and music genre. My whole entire playlist is all Spanish songs, which has helped me with my anxiety and overall brightens my mood. In all, being now trilingual has opened my mind and has connected me to my culture, and to being able to make friendships with people across the world.
Modified on January 07, 2022