5.4.2020 – Laurie on French and Haitian Creole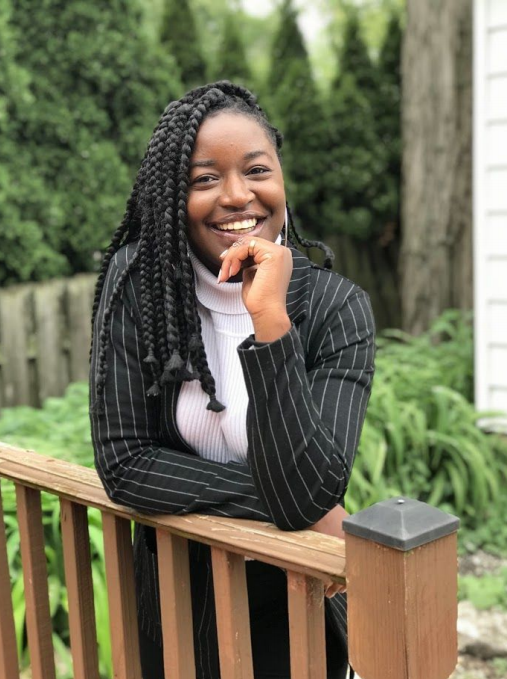 My name is Laurie, I was born in the United States but I grew up in Haiti and spent 16 years of my life there. I moved to Chicago four years ago when I was about to turn 17 years old.
In Haiti there are two official languages French and Haitian Creole, these languages are my first two languages and the languages I feel the most comfortable speaking especially when I'm upset. I think I get this from my parents, they would always switch from French to Creole, Creole to French or from English to Creole whenever they were upset. After speaking to many students at UIC, I realized that my parents are not the only one switching between languages when they are upset. Many people who speak multiple languages do that, I think it's because it's easier or more comfortable to express their emotions in their mother tongue.
Although I went to schools with French programs most of my life (from first grade to Junior year in high school), I was required to learn English and Spanish in addition to French and Creole growing up. When I was learning these two languages I was able to find some similarities between Spanish and French but I was more focused on "mastering" my English because I knew I would have to come back to the US to go to college. My language learning journey has not been easy for these languages because (besides being very unique) each language has its own complexity. However, it's a journey worth taking.
Not too long ago, I would always feel embarrassed when speaking English because I knew that my accent was strong and different. The first year when I came back to the US to pursue my education, I would never speak to anyone in class because I was scared that people would laugh at my accent or that I would say something wrong which I thought would make the students make fun of me. I was wrong to think like this. I didn't realize that I wasn't the only one with an accent, that it was okay to have an accent when you are not speaking your native language and that I shouldn't be ashamed of mine because it tells people a little bit about my story as an Haitian-American. Now that I understand the meaning of having an accent and the benefits that it can have, I take the opportunity to talk to people about where I'm from and everything positive I think about my country every time someone asks me "I love your accent, where are you from" or "I love your accent, what languages you speak". I was fortunate enough to travel to Guatemala a few years ago and practice my Spanish a little bit. Although I am still not fluent in Spanish like I am in English, French and Creole, I can say that learning all these languages have been a great opportunity and a huge blessing because I was able to connect with many people around the world and see the beauty in each language.
Modified on July 15, 2021