4.28.2021 – Susy reviews Sentinelle (2021)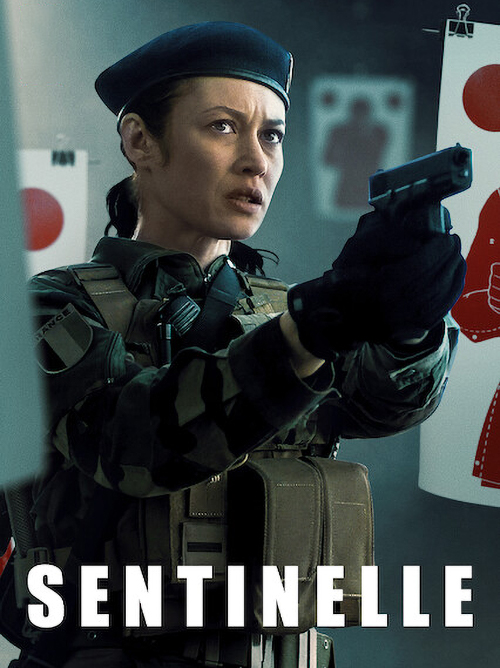 Have you heard of the Netflix original film, Sentinelle?  This action drama was directed by Julien Leclercq and released in early March 2021. It is originally in French but you can change it to the language of your preference (English, German, Italian, Spanish), and you can add English subtitles as well.
If you're into movies that break gender norms, then I definitely recommend Sentinelle. In addition, the main character, Klara (Olga Kurrylenko) shows off her amazing fighting skills, which is refreshing to see in a film.
The movie follows Klara, a sergeant and translator in the "Operation Sentinelle" seeking to avenge her younger sister, Tania -portrayed by Marilyn Lima- who was raped, beaten, and left in a coma.
Sentinelle's somber lighting and suspenseful music will keep you on edge throughout the film, especially after the first scene; a bomb attack during a mission in Syria. The slow-motion shots in this scene parallel the build-up of Klara's rage in the film, triggered by her PTSD. The disorder eventually mixes with anger and creates an emotionally distressed soldier, one who takes extreme and dangerous measures to punish her sister's abuser. In the film, Klara smashes society's expectations by taking it upon herself to do an investigation of her own. Through fast-paced action scenes we get to see Klara in action, which highlights her courage. At one point, Klara is outpowered by four men, but to no one's surprise, she is able to escape, leaving a few broken noses behind. There are a few scenes of violence, but nothing too explicit, except towards the end of the film. Be careful with the last 15 minutes- it gets a little gory!
Overall, this is a film about women empowerment, one where sister's look out for each other in unimaginable ways. Tania and Klara's relationship demonstrate their unbreakable bond, but it's also a symbol of justice and struggle. Maybe this is a stretch, but in a way, this movie makes you reflect on our society's flaws because it emphasizes how much women suffer in order to gain justice for sexual abuse. – I'd give it a solid 8. ?
–Susy
Modified on July 15, 2021