4.23.2020 – Maria on Spanish across Fields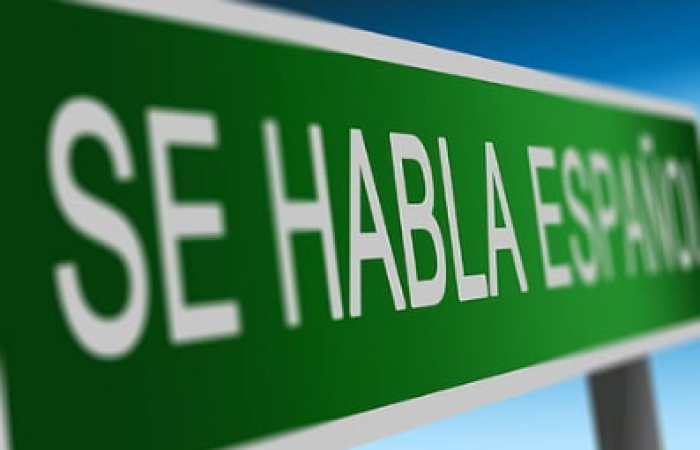 I am a Criminology, Law, and Justice major with a minor in Spanish. I desire to work for Federal Law Enforcement whether it be the FBI, DEA, or Border Patrol. Being a fluent Spanish and English speaker allows me to be better qualified for positions in these fields due to the daily interaction agents have with people from all cultures. In this day and age there are many career paths language is able to open up for you.
There are 53 million Spanish speakers, 41 million native Spanish speakers, and 11.6 million bilingual Spanish speakers living in the United States. Because of this expansion of Spanish in the country some jobs have added a requirement for their employees to be bilingual (Spanish and English speakers). Knowing more than one language helps a person become more culturally aware but also opens the doors for better positions in the workforce.
Forming part of UIC allows students to embrace a diversity of cultures and languages from all over the world and allows for students to develop skills that will open up careers for them. Learning more than one language helps a person stand out when applying for a job, especially today where English is no longer the predominant language in the Chicago area.
10 Jobs that require Spanish speaking skills:
– Teacher
– Interpreter/ Translator
– Customer Service Representative
– Sales Professional
– Medical Professional
– Law Enforcement Professional
– Social Worker
– Writer
– Administrative Assistant/Receptionist
– Teller/Personal Banker
– Maria
Kreisa, Meredith. "Have You Tried Applying for These 10 Jobs That Require Spanish Language Skills?" FluentU Spanish, 9 Mar. 2019. www.fluentu.com/blog/spanish/jobs-that-require-spanish/
Scamman, Kimberly. "Spanish Speakers in the United States (Infographic)." Telelanguage, 24 Feb. 202. https://telelanguage.com/spanish-speakers-united-states-infographic/
Modified on July 14, 2021