4.22.2021 – Alex's review of "Sarajevo"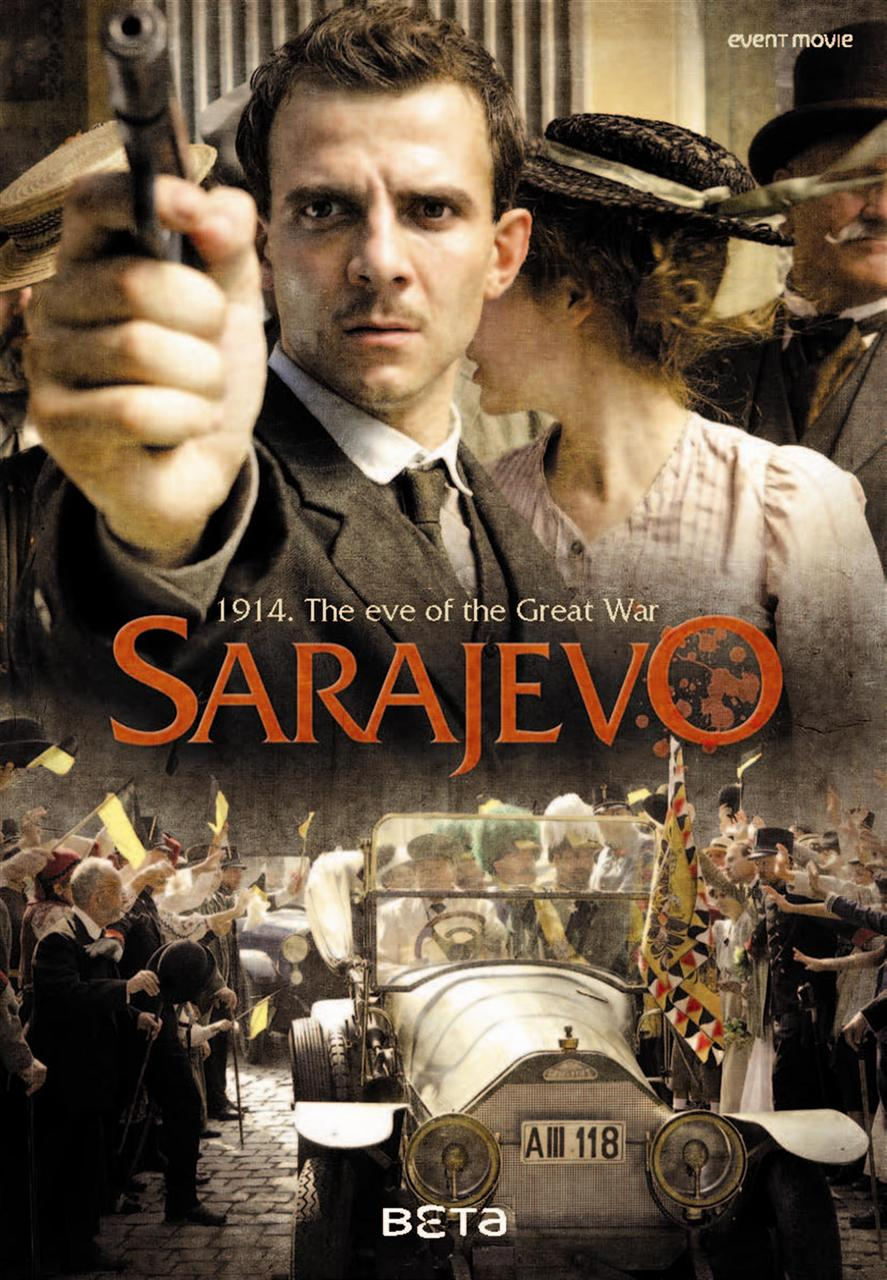 Do you like period pieces? Do you enjoy learning about history? Have you ever wondered about how the death of one man caused the start of World War One? Then Sarajevo (2014) is a movie for you. Sarajevo's main plot revolves around the assassination of Archduke Franz Ferdinand of Austria-Hungary while he was in Sarajevo, Serbia on the 28th of June 1914. The film was directed by Andreas Prochaska and the film is in German and Serbo-Croatian (English subtitles are available). Sarajevo was filmed in the Czech Republic and Austria. The film was created in collaboration with German TV channel ZDF and Austrian TV channel ORF as a commission for a project about the 100th anniversary of World War One.
The film follows Leo Pfeffer, an Austrian magistrate, who is tasked with finding who killed the Archduke. He found who committed the assassination, a Bosnian Serb, Gavrilo Princip. Austrian government leaders consider the assassination as an act of violence from Serbia. As Pfeffer conducts his investigation he finds many inconsistencies about the murder. These inconsistencies are dismissed by Austrian government leaders, who are focused on wanting to go to war on Serbia.
The film reveals some ulterior motives of the war. Austrian politicians want a weak Serbia so they can finish the Berlin-Baghdad railway that goes through Serbia. These politicians would profit largely off of the completed railway. Scholars argue to what degree the war was started because of the railroad. Scholars directly after the war find that the railway was the leading factor of the war starting, while scholars today find it as one of the many factors why the war started.
Overall, I enjoyed the movie a lot. I typically am not drawn to period pieces or history, but Sarajevo makes the story very digestible for everyone. The costumes are very nice, and I believe the casting is fantastic. The film is available on Netflix in German and English.
A warning to viewers: there is violence and anti-Semitism in the film.
–Alex
Modified on October 12, 2022