4.22.2020 – David on the French Festival of Music
4.22.2020 - David on the French Festival of Music Heading link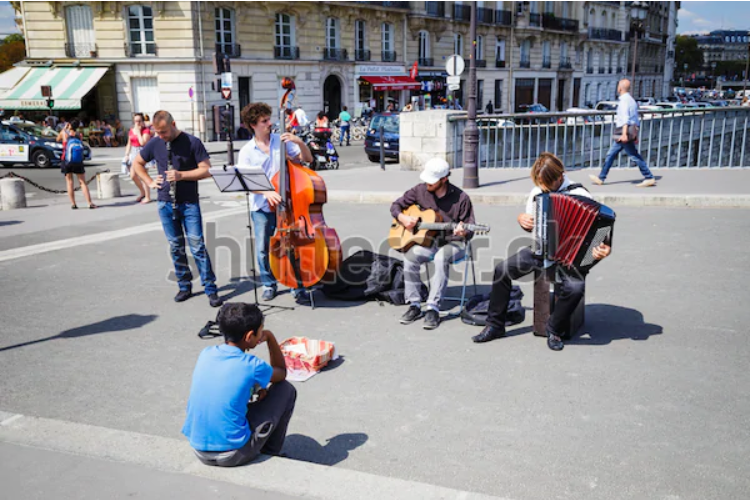 The French Festival of Music takes place in June all over France, and even in neighboring countries since 1982.  The streets come alive with music, including bands, singers, musicians, drummers, DJs and more. There are stages set up along the streets and in public plazas, and even along the river Seine.
This is a great time to see French street musicians and other performance artists. One of my favorites, French singer Zaz, started out as a street musician of this type and is now quite well known throughout French and across Europe.  She cites Edith Piaf as a major influence, putting a modern spin on the typical French folk singer vibe.
The musicians you may see at these festivals play a variety of music including traditional French music, jazz, soul, hip-hop, world music, and more.  There will often be performance artists such as interpretive dancers, live statues, artists, dancers, jugglers, and more.
One of the best things is that there are often discounts on public transportation, making it easy to get around the city and see this music. There are lots of street food vendors, in case you get hungry amongst all of the wandering and listening. You can try fresh crepes, other French street food, and even food inspired by other Francophone countries throughout the Caribbean, Africa, and the Middle East.
Some artists of these genres that I like besides Zaz include: Renaud, Renan Luce, La Caravane Passe, Zoufris Maracas, and Toofan. You can find any of these artists on YouTube. Most are singer-songwriters, "gypsy-jazz", or North African influenced jazz/hip-hop/pop/folk music.
The main website includes a schedule of events including Festival of Music events taking place across the world. This is a great opportunity to experience the culture of French speaking people even outside of France.  However, with public gatherings for the summer a little up-in-the-air at the moment, you can find out about how to participate from home by visiting the Make Music website, in case some of the main events are cancelled publicly.
– David
Modified on July 15, 2021