4.15.2021 – Sofiya's First Trip to Italy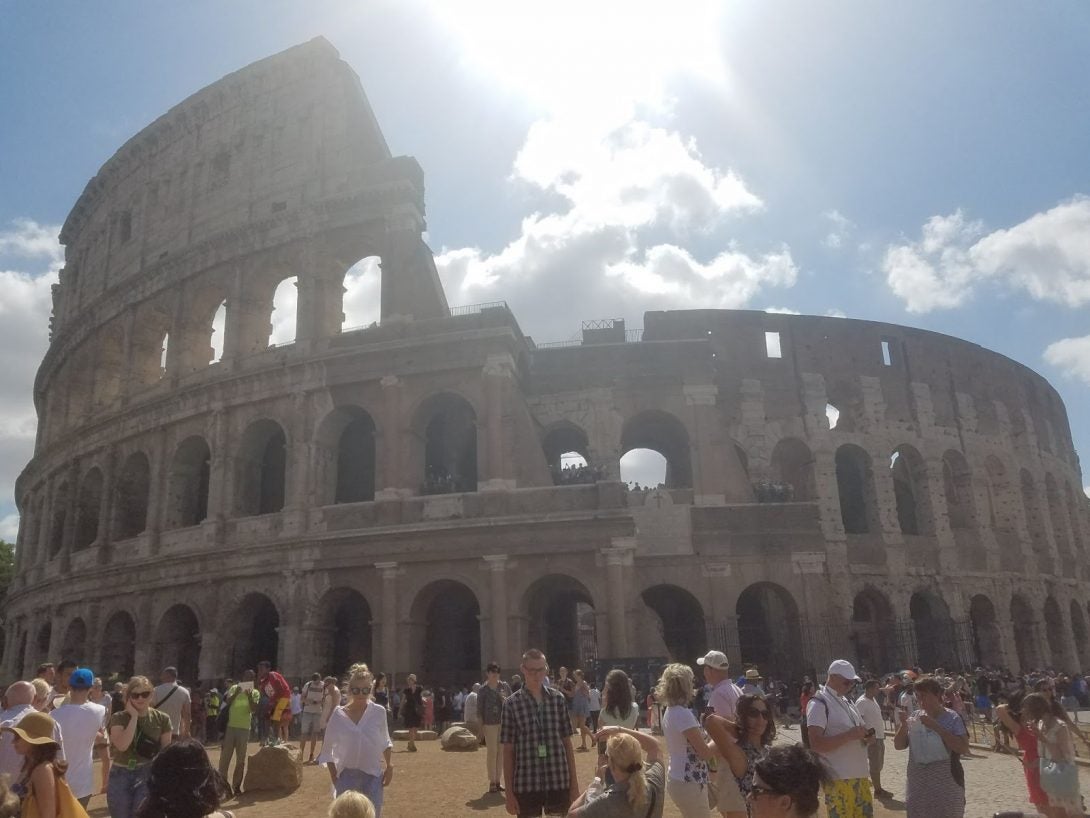 In the summer of 2017, I decided to go on vacation with my cousin and friend to Italy for the first time. We chose Italy because it was on our bucket list and plus I had been studying Italian for a while then. I was excited to see and experience all the nature and cities. I love to travel but you can't take away the stress you get making sure everything is the way you wanted. We visited Venice, Rome, how can you leave out the capital of Italy, and a couple more European countries before that.
In Rome, we visited the Colosseum, the Trevi Fountain, the Pantheon, and of course the Vatican. You just stand there and look at all those enormous buildings, monuments and can't believe your eyes at how old they are and how people used to build small looking statues on top of Basilica di San Pietro (Saint Peter's Basilica), but actually they are not that small if you can see them hundreds of meters away. Personally, I would not want to live in Rome, very hot, so many tourists, but based on these sites listed above I would recommend to come and see this ancient city for a couple of days.
My favorite city was Venice and still is. It is the most beautiful city in the whole world, situated on a group of one hundred and eighteen small islands which are separated by canals and connected by four hundred bridges. We visited the Palazzo di San Marco, the Basilica di San Marco, the Grand Canal, the Rialto Bridge, we rode a gondola and walked a lot. The best part is walking through the little canals, bridges, wherever your feet take you.
We tried to travel with as minimal resources as possible, so we slept in the cheaper hostels or hotels with two or three stars. Luckily breakfast was included and we ate delicious Italian food. We went to many restaurants but my favorite was Ristorante Carlo Mente. It is a small restaurant with traditional Italian cuisine. When you enter, you can smell all the fresh vegetables.
Gelato– Italian ice cream– is the second best part of the trip, especially lemon ice cream. It was pretty cheap and available every couple of feet. I hope that everyone can experience an Italian summer at least once, and see all the beautiful sights of Venice.
–Sofiya
Modified on July 15, 2021