4.13.2021 Leah's Review of Les Adieux à la Reine
4.13.2021 Leah's Review of Les Adieux à la Reine Heading link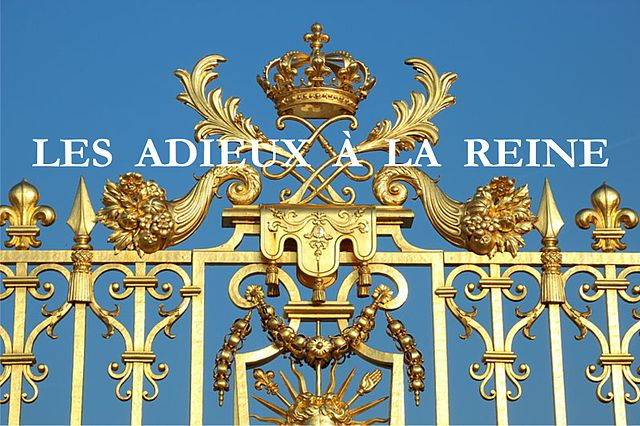 Do you like period films? Want to practice your French by watching French movies? You might like Les Adieux à la Reine (2012), directed by Benoît Jacquot. Based on the novel of the same name by Chantal Thomas, Les Adieux à la Reine is a story told from the perspective of Sidonie Labourde (played by Léa Seydoux), reader for Marie Antoinette (played by Diane Kruger). It explores the tensions on the eve of the French Revolution and gives a fictionalized account of Marie Antoinette's last days in power.
As the queen's reader, Sidonie's job allows her to be close to the queen, selecting books for her and reading passages from plays and magazines aloud. However, the fact that she is still a servant enables her to move through the halls of Versailles and gather information that she might not have had otherwise. This allows the film to show both Marie Antoinette's reactions to the unrest leading up to her execution and the reactions of everyone else in the castle as they make their own preparations for an uncertain future. Sidonie weaves between the queen's private world and the world of the servants' quarters, providing the audience with both perspectives.
Sidonie's relationship with the queen is one of intense devotion, and this loyalty leads to the film's unexpected ending. Amidst the swirling gossip and rapidly changing plans, Sidonie is given a test of her loyalty that changes everything for her. As film critic Roger Ebert wrote, the film's ending "is certainly surprising and has the kind of neatness that comes through poetic justice." I won't spoil it, but I highly recommend watching – you might be just as surprised as I was!
One of the things I loved the most about this film was how gorgeous it was. The costumes are lavish and beautiful, and overall it's just a very visually appealing movie. I also really appreciated the attention paid to more historically-based costuming – for example, Sidonie is a servant and so wears the same clothing for most of the movie. While I cannot vouch for the historical accuracy of the story itself, there was clearly attention paid to period details, which I very much enjoyed.
Interested in watching? You can rent it here: ‎Farewell, My Queen on iTunes (apple.com)
Full film review: Farewell, My Queen movie review (2012) | Roger Ebert
–Leah
Modified on July 15, 2021