2.4.2020 – Ariana on the Joys of Italian Grammar
2.4.2020 - Ariana on the Joys of Italian Grammar Heading link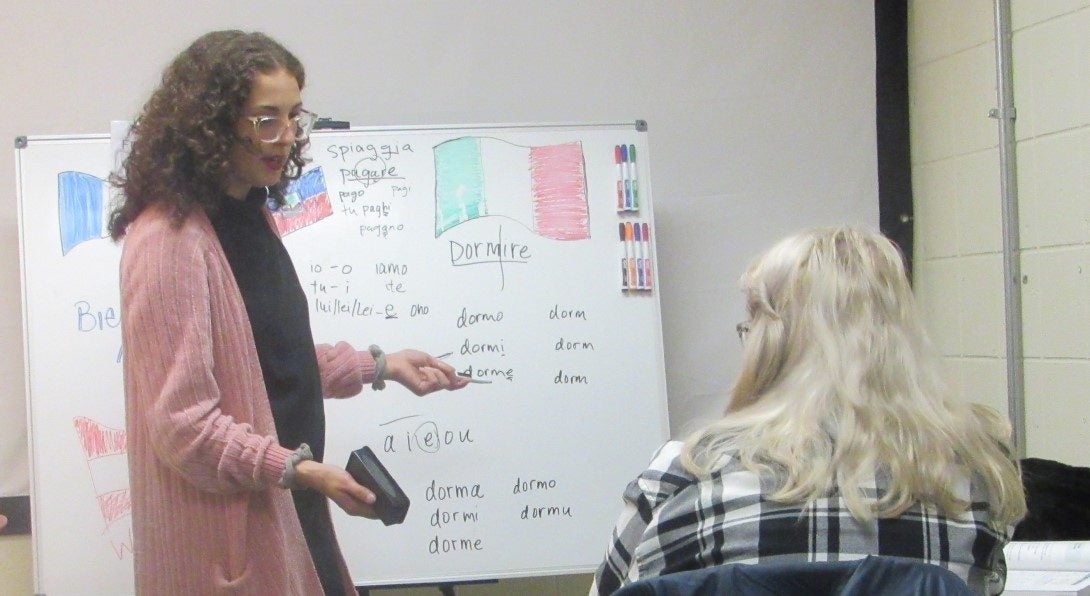 I am now a senior and am currently enrolled in Italian 300: Advanced Italian Literature and Cultural Studies. This week in class we have been reviewing the congiuntivo (subjunctive) and I have been meeting recently with a few 104 students during my tutoring hours who were struggling with this verb tense.
Creating verb charts and memorizing examples for each type of verb ending (-are, -ire, -ere) have been the most successful ways for me to further break down the subjunctive for students. This has also helped me practice with the subjunctive and memorize its specific rules through various explanations. Working with students assists me in learning Italian through helping me learn easier ways of breaking down the language's syntax.
I enjoy learning alongside other Italian students and welcome you to the LCLC for a conversation!
Modified on July 15, 2021