12.1.2020 – Sofiya on Parma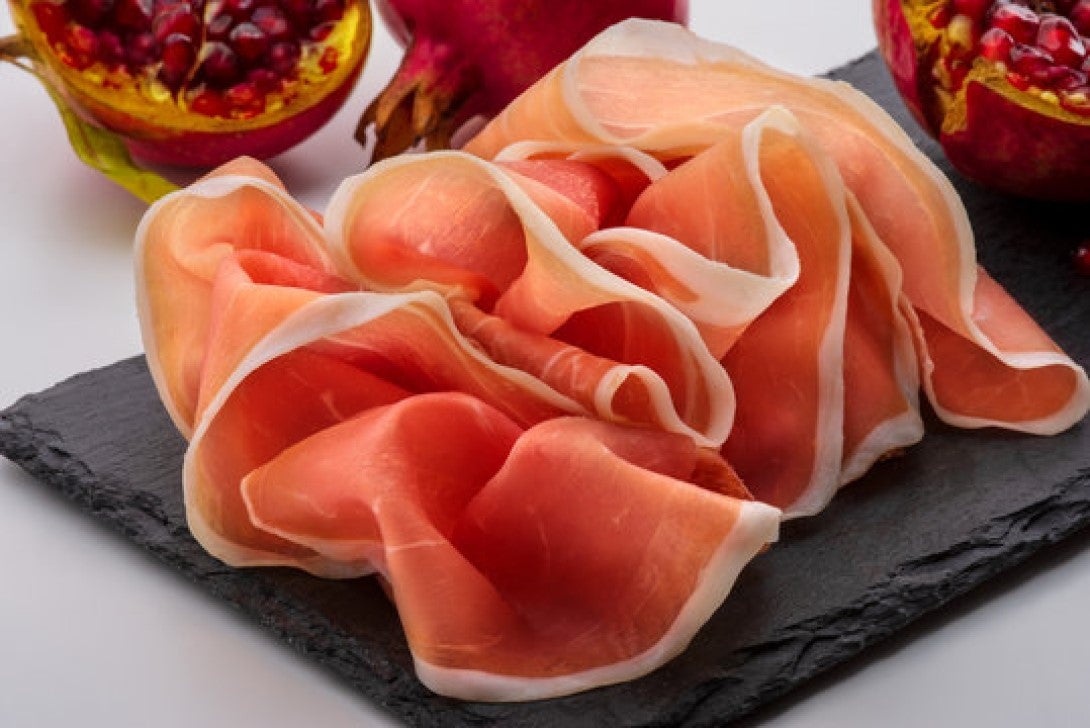 The cuisine of the Emilia-Romagna region, where Parma is located, is full of delicacies. The most famous are the prosciutto di Parma, a kind of cured ham, and Parmesan cheese.
The region is also famous for the world's highest quality balsamic vinegar, Aceto Balsamico Tradizionale, produced by only a few producers. Balsamic vinegar is naturally produced. It is simmered and then left to ferment in wooden bowls. The fermentation process ends after 3 years, but for a good balsamic vinegar it takes at least 12 years, and after 30 or even 50 it becomes even better.
Parma Ham is prepared with extraordinary diligence and care. The entire production process is controlled by a special consortium that guarantees compliance with all the requirements that rigorously define the breed of pigs, the feeding method, and the production process itself. The real Parma ham is suitably salted, it ages from 10 to 12 months in a cold room. It can ripen much longer and then acquires an even softer and more subtle taste.
Another famous product is Parmigiano Reggiano: its name derives from the names of the cities of Parma and Reggio, where its production began in the thirteenth century. The name Parmigiano is used only for cheese produced in certain provinces: Parma, Reggio Emilia, Modena, Mantua, and also Bologna. The milk should come from cows that only eat fresh grass. Parmesan is aged from 10 to 36 months, depending on the ripening period, it is young, old, or very old Parmesan. Each of them has its own application. The young is used as a table cheese, and the old is added to first courses, salads, soups, and sauces.
Modified on July 15, 2021