12.07.2022: French Peer Tutor Izzy Reviews Les 7 Vies De Léa.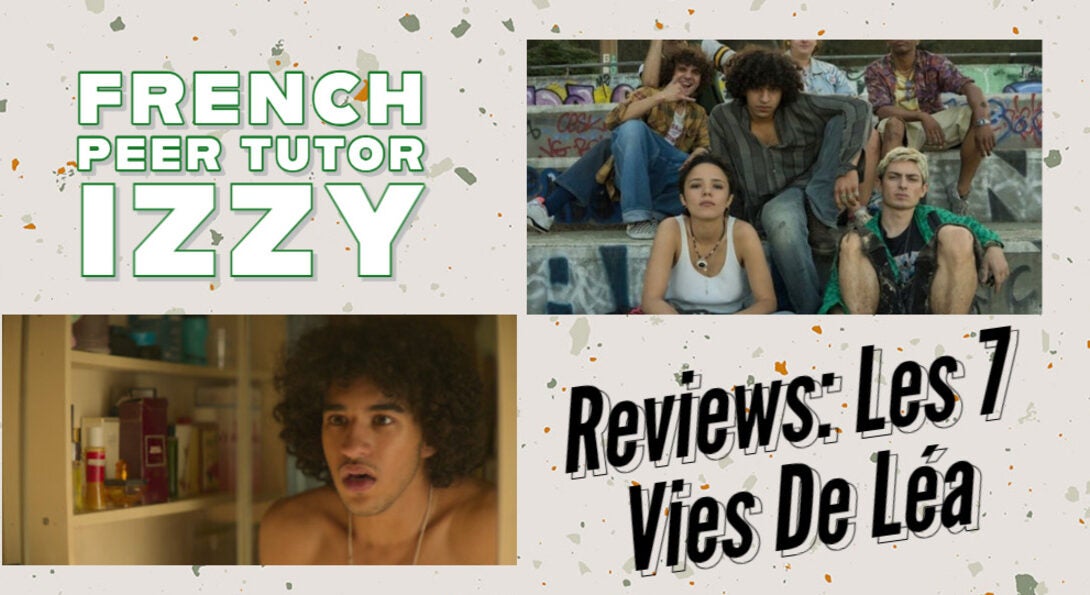 French Peer Tutor Izzy Reviews Les 7 Vies De Léa. Heading link
The Seven Lives of Léa is a French supernatural-drama TV show made in 2022 about a young girl named Léa who finds a body while she is at a party with her friends. She stumbles upon this body and reports it to the police, the body she has found was a cold case that had been closed for nearly twenty years. Léa is traumatized and stressed out by this new discovery; when the day is finally over she goes to bed. However, when Léa wakes up, she is in a different room and a different body. She runs into the bathroom and discovers that she has transformed into the young boy whose body she found. Léa tries her best to explain this magical occurrence to the boy's family, but they don't believe her and she is trapped trying to navigate life as this boy named Ismaël. As Léa attempts to make her way back to her family and her body, she discovers that not only has she swapped bodies, but she has time traveled back to 1991. Léa lives two weeks, time traveling and body swapping with seven different people. Each episode is set up to represent two days, one day when she wakes up as someone else and another day when she is back in her own body and her own time period. The two perspectives make the show very entertaining and captivating. You see characters while they were teenagers, then those same characters at 40-50 years old. The show follows events made by Léa which change history, so you get to see how small changes rewrite events that happen thirty years later.
The seven episodes of this show follow Léa as she tries to solve the mystery of Ismaël's death as she lives through the bodies of seven people who were there the night that he died. Léa walks the thin line between changing history for the better and changing history for the worst. The show has all aspects of a good drama with the mystery of a thriller and the confusion of a supernatural show. It is a quick and easy watch because there are only seven episodes in the entire series. The series finishes with a small cliff hanger, but ties together the plot nicely and, depending on the popularity, they may release another season.
This TV show has a fantastic plot with good actors and incredible cinematography. The settings for a lot of the scenes are very beautiful, mixing landscape, nature and urban street art, making  a compelling and easy-to-watch episode. Julian Despaux directed The 7 Lives of Léa; he is an accredited director, who historically has only directed movies. This debut TV series was the first television series to be directed by Julian Despaux and was a debut role for many of the actors as well. The 7 Lives of Léa was originally based on the 2019 supernatural thriller novel by Nataël Trapp, but with the main character as a young man named Leo instead of a girl named Léa. This series played on the classic time traveling plot, but added new life and reinvented the concept to include an existential crisis of free will versus destiny.  It was recently released on Netflix and has been very popular in many different countries, however, it is a limited series, so it will not be available forever.
Where to Watch: Netflix
Rating: TV-MA (America) TV-16 (France)
Modified on March 13, 2023