11.11.2020 – Ella reviews "Durante la tormenta" (2018 film)
11.11.2020 - Ella reviews "Durante la tormenta" (2018 film) Heading link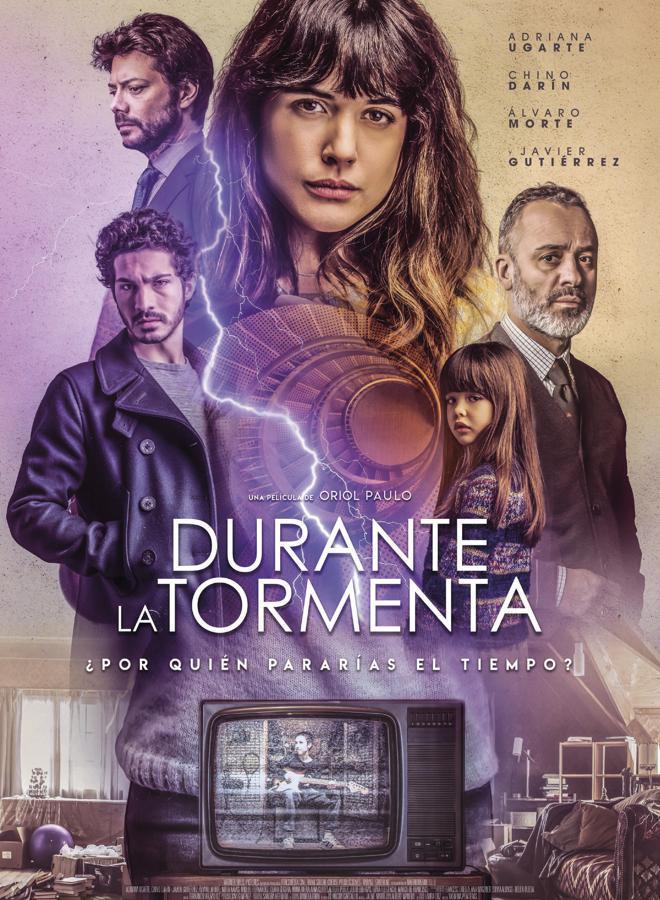 Durante la tormenta (The Mirage) is a Spanish movie that was made in 2018. It's the perfect movie that explores what would happen if you were to make a decision that could change the entire course of your life. As one woman makes a choice, she unwittingly sets off a chain of events in her past which in turn creates a parallel universe that she now must navigate and fight so she can get back to her family before her alternate reality becomes her only reality.
The movie begins by introducing the main character, Vera Roy, who works as a nurse in neurosurgery. She has just moved into a new house in present-day Madrid with her husband and daughter; the former inhabitants were a little boy and his mother. While clearing up the attic, Vera and her husband find an old television and camera set that belonged to this little boy. It was explained to them after they moved in that 25 years prior during an electrical storm, the boy had witnessed his neighbor committing a crime and in an effort to stop his neighbor, ran into the street, was hit by a car, and died. Haunted by his fate, Vera decides to watch some of the tapes in the collection that came with the television set late one night when, through a time portal caused by the electrical storm, the camera mysteriously turns on and she is able to communicate with the boy at the exact moment before his death. She urges him not to go outside no matter what he sees his neighbor doing because if he does he will not live past that night. The boy hesitantly listens to Vera and avoids the accident, which creates a butterfly effect and completely alters Vera's life. Suddenly, she finds herself in a different house and a different reality in which she is a single surgeon rather than a nurse with a family.
Desperate to recover her family and old life before the electrical storm passes, Vera seeks out the television set to leave the boy a different message that won't have such drastic effects all the while contacting the man who she was married to but who no longer recognizes her. She gets hunted by the police and is branded as insane and delusional, but she sticks to her guns and holds out hope for her old reality while realizing it wasn't all that it seemed. In a beautiful plot full of surprises and little intricacies, Durante la tormenta presents a beautiful dialogue and mini montages that all click into place at the very end of the movie in a satisfying full-circle twist. Originally filmed in Spanish, it is available on Netflix with English subtitles.
-Ella
Modified on July 15, 2021