1.27.2021 – Susy discusses trilingualism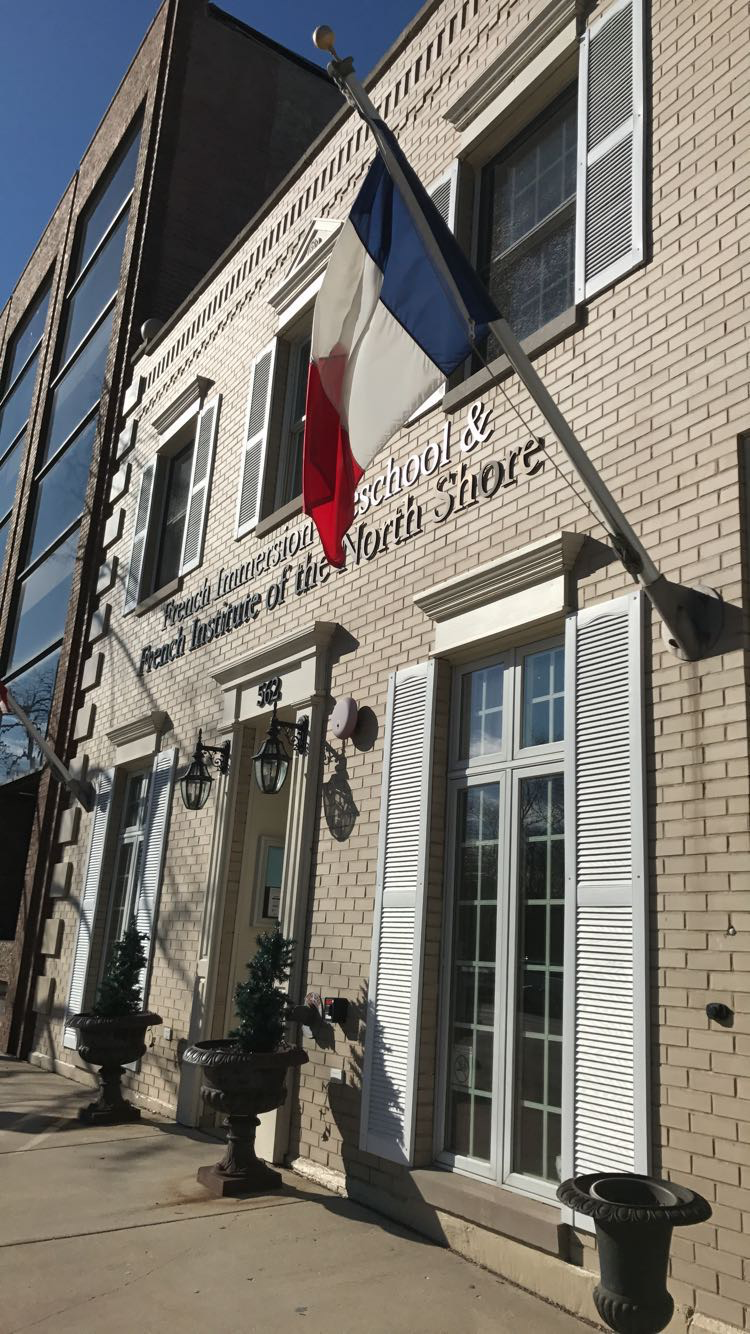 Today I woke up and realized that I speak three different languages in any one day, that's crazy! I am a Teaching of French major, so naturally I speak French in my classes. Then, my first language is Spanish, and I am currently in Mexico, so I speak Spanish almost all day. However, I also have some education classes that are in English, so then I speak that.
I feel really blessed to be able to speak these languages, because speaking a language is simply the beginning of understanding and delving into another culture. My time in Mexico, as well the material that I've engaged with in my classes at UIC, makes me appreciate my roots to a greater extent, to the point where I now wish to teach Spanish as well as French.
Story Time: Un acte de foi: How I ended up working at a French Immersion Preschool
My name is Susy, and I am a new French peer tutor. I wanted to share the story of how I got a job as an assistant teacher at a French Immersion Preschool last year, to motivate my fellow peers to apply for their dream jobs too. Please bear with me, as it was quite a ride. In the end, I hope this petite anecdote encourages you to take risks!
In February of 2019, I, like any typical college student, had a little meltdown while in school. At the time, I was attending Loyola University, and I was having second thoughts about staying in school. After giving it some thought, I finally decided to take a break, and I withdrew for a semester. Of course, this meant that I had to apply for a job, since unfortunately, we cannot get by without an income, although it would be nice. I had no motivation to apply for jobs, but luckily I have wonderful friends that encouraged me to submit job applications.
I remember looking for jobs on Indeed, an online job search webpage, under the "French" category because this was my major. As I was scrolling, I came across a "Teaching Assistant" position at the French Immersion Preschool and Kindergarten of the North Shore in the suburb of Winnetka. I wasn't going to apply because I was clearly underqualified; they asked for a fluent French speaker with a preferred Bachelor's degree, and several years of experience working with children. At the time, I was a "junior" in college, and had been taking French for about six years, but I didn't think I was fluent. I also had an Associate's of Arts Degree, but no Bachelor's. Finally, I had some experience babysitting children and taking two semesters of "preschool lab" in high school. Even though I did not meet the requirements for the job, my friends did what they do best yet again, and forced me to apply because, "you never know what can happen."
Later that day, I received an email from the Director of the French School asking me to submit a cover letter. At that moment, I remember being really confused because that meant that I was an actual candidate for the job. After my friends told me "I told you so," and my shock wore off a bit, I created my cover letter and sent it. Again, to my surprise, the Director emailed me back to set up a phone interview, and I was awestruck once again. I set up the interview for the following day, but that's where the fun ended, or so I thought. The director, Ashlee, and I, spoke in French for about twenty minutes, and my French was extremely choppy. My nerves took over and I blanked. In the end, I managed to save myself from embarrassment and told the director, in English, that I was very passionate about French and that even though I was a bit rusty, I would try my best and I'd be honored to have such an amazing job. I think the desperation in my voice probably convinced her, because I went in for an in-person interview the following day.
The day of the interview, Ashlee and the French School administrator, Heather, greeted me with smiles, and the entretien was off to a good start. We conversed informally about my experience with the French language, travel, and my taste in French music. Then, the real test began. First, they asked if I knew any children's songs in French, and I said no. Then, they asked about my experience working with children. I reminded them that I was in a program in high school where I taught children under my teacher's supervision, but it wasn't anything huge. I also showed them my high school portfolio, and I thought that my high school lesson plan as an intern for French 1 would impress them. Unfortunately, the director flipped through it and showed no real interest, and I knew there was no hope.
Next, they gave me a tour of the school, and took me upstairs. It was here that I had to leave my negative thoughts aside, since they asked me to read them a story as if we were in class with the children. I smiled warmly, sat up straight, and read Le Loup (The Wolf) with enthusiasm. Once I finished, my stomach dropped a little after I saw the sympathetic look on the director's faces. They told me that you're not supposed to pronounce the "p" in loup. Fortunately, the directors weren't too worried about this small mistake, and they told me that I did an excellent job overall. Although, for some reason, I still kept telling myself I wasn't going to get hired.
Once we were back in the reception area, Ashlee looked at Heather and asked, "So, what do you think?" and Heather replied with an "I think she's great." The next thing I knew, I was filling out paperwork and signing contracts. I shook their hands, and I said au revoir and merci as I walked to the car to meet my friend; I was very puzzled. I still couldn't believe the words that came out of my mouth as I said, "I got the job."
In the end, I realized that it didn't matter if my French wasn't perfect, I at least put in my best effort and I simply needed a small dose of confidence. I was honest about my level of French and it was enough to convince them. Regardless, I ended up learning new French words and phrases by interacting with my students and my native- speaking French coworkers.
My time at the French School was incredibly beneficial, so much so that I came to UIC with more knowledge of the French language and culture. I'll tell you just how much I learned another time. For now, I leave you with this; take a risk (I'm glad I did), have a little faith in your abilities, and apply for that job! You never know, you might just be the candidate that someone is looking for, and in the end, ça vaut le coup [it's worth trying]! ?
–Susy
Modified on July 15, 2021